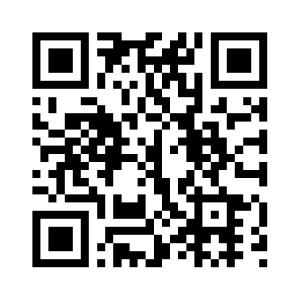 How to Use QR Codes to Grow Your Small Business
What is a QR Code?
A QR Code is a two dimensional, black and white graphic code of black squares on a white ground, which has digitized information embedded within the code. Smart phones with cameras and Internet access can scan the code to reveal the hidden information, which can be text, the URL to any website or other data accessible online.
Think of the QR code as a link between print materials and the web. QR codes originated in Japan in the 90's and they have been popular there since then. They are just barely making their way into the marketing scene in the United States.
QR codes have lots of potential uses for marketing as they are effective at pulling consumers in and getting them to take small actions, which helps them engage with your brand.
How to Get Your QR Code:
To generate your own QR code, visit: qrcode.kaywa.com where you can create a QR code for a URL, SMS Message, or 25 characters of text.
Download a QR Code Scanner app for your smart phone:
If you've got a smart phone or a web-enabled phone with a camera, you can download a free app called a QR code scanner that will scan these codes and bring you directly to the resource embedded within the code.
Where to put your QR Code:
At the SXSW2010 conference, instead of using business cards, they encoded attendees' contact information into a QR code, which was then printed on the badges. Instead of swapping business cards, you simply had to scan the person's badge with your phone. The code brought you to the conference website where you can grab the person's information and store it in your phone.
Real Estate agents use QR codes on signage and flyers so when potential buyers drive by the sign they can quickly scan the code and get all of the specifics about the property including additional photos and how to get in touch with the agent.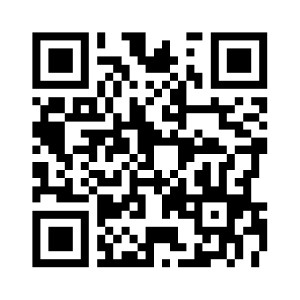 Art museums use these codes to give visitors more information about the artwork and the artist.
You can and should link your Google Places page using a QR code. Google used to offer this service right on each Google Places page, but they recently eliminated it. Since Google constantly changes and updates its services, I would certainly check it out now and in the future to see if they bring it back. Here is the latest link I have from Google – hopefully it still works. by the time you read this. http://www.google.com/help/maps/favoriteplaces/business/barcode.html
Make sure your site is optimized for mobile
Because visitors will be accessing your site from their mobile phones you must make sure that the resource the code brings them to is optimized for the mobile viewer. If your main website does not read well on a mobile device, make sure you create a landing page that is mobile friendly.
Want to see some QR Codes in Action? Simply Scan Both of QR Codes on this Page With Your SmartPhone. One Takes you to a video, the other to My Website
Want to attract more business using QR Codes? Call us and we'll show you how. 858-442-3131