PPC advertising is all about bidding for the top or leading position on search engine results page and listings.

Advertisers do this by buying or bidding on keyword phrases that are relevant to their products or services – the higher the bid, the higher the spot in the sponsored or advertising section on the search results.  These sponsored ads appear on the top and right side Google as shown here.
PPC advertisers then pay their bid price every time a visitor clicks through the website.  As you can see most typically appear in the form of text ads.
Setting up a Google Adwords account is free, but not knowing the "in and outs" of setting up effective campaigns, ads, tracking and conversion methods can cost your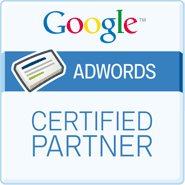 company a lot of wasted time, money and resources.
On the other hand, a well designed adwords strategy can drive a lot of traffic and significantly increase sales and profits.
"Done For Your" Pay Per Click Services (Cost Per Click Budget Not Included)
Create targeted ads and campaigns based on your specific objectives
Includes copywriting
Keyword research designed to create a strategic and targeted list of buying keywords
Bid the best possible prices for each keywords
Monitor conversion rates and optimize the campaign to give you the best possible results
Tie-in current landing pages used in your video marketing campaign or create new one if needed
Tie-in special report created for lead capture as the "link-bait"
Set up split testing and conversion metrics
Set up *auto-responder to deliver special report
Utilize geo targeting, demographic targeting, split testing and conversion tracking techniques
Provide client with performance reports showing click through and conversion rates
Cost Per Click Budget Not Included
To learn more, set up a phone consultation or get pricing, please call or e-mail
David Carleton at 858-442-3131
David[at]StreetSmartSalesAndMarketing.com