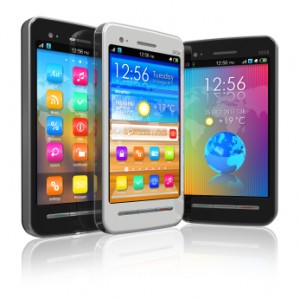 Mobile marketing encompasses several communications technologies including SMS (short message service), which are the short, (160 character limit) text messages that can be sent from one cellular phone to another or from the web to a mobile phone. MMS (multi-media messaging service), which exceeds the 160 character limits of SMS messages, and also allows mobile phone users to send and receive pictures, audio, video and rich text from one mobile phone to another.
With the explosion in popularity of web-enabled smart phones, mobile marketing takes on a whole new dimension as users hold the power of the web in their hands. Mobile phones that have web access can see web pages, but they can also take advantage of thousands of specialized applications, or 'apps' as they are called to engage both current and prospective customers.
Small businesses can use mobile marketing as a part of an integrated marketing strategy that includes Internet marketing and whatever print or offline marketing methods they are using to create interest and demand for their products and services.
Mobile marketing can be leveraged to build brand awareness, increase foot traffic to a brick-and-mortar location through the use of coupon codes and special passwords, build customer opt-in databases and to drive up attendance to special events.

How to Use Mobile Marketing
Hopefully you're clear now on what mobile marketing is all about, and how it can benefit your company. Now let's take a look at some of the ways in which you can use mobile marketing in your business.
In order to get started building your own mobile marketing database follow these steps:
• Put a mobile opt-in box on your website along with your email opt-in box.
• Include information about your mobile marketing campaign in all of your print collateral and media messages to encourage current customers to sign up with their mobile phone number to receive the special incentives that you are offering.
• Run a contest where participants must text their entry.
• Have store clerks inform customers at point of sale about signing up on the mobile opt-in list to receive special discounts and notifications.
• Include a mobile opt-in box as a field in your online shopping cart.
Here are some general ways in which companies are using SMS messaging to grow brand awareness and increase sales:
• Invitation and incentive to visit a local retail store
• New product launch
• Special event announcements
• Coupon codes
There are two basic methods of SMS marketing: Push and Pull
With a Push SMS Marketing campaign you push or broadcast your message to your subscribers to your demographically segmented lists. You send a short message of up to 140 characters and include a compelling call to action that encourages subscribers to either call, respond to the text message, or visit the website on their phone if they have web access or on their PC.
A Pull SMS messaging campaign is initiated by the subscriber. They see your marketing message in print, hear it on the radio or even see it online and they must respond using their phone if they are interested in the offer using the designated short code and a keyword.
Example: TEXT HAIRCUT to 33445 to get 10% off your Haircut at Joe's Barbershop
You as the merchant would incorporate that keyword into all of your marketing pieces in order to grow your own mobile marketing database.
Other ways of using SMS text messaging to reach your market include:
Mobile Message Blasts – target customers by demographic with mobile messaging
Text-to-Screen – allow attendees to interact with screens at live events.
Mobile Coupon delivery – send your promotional offers directly to subscriber's phones.
Voting/Polling – Invite subscribers to participate and provide feedback.
Text Msg. Alerts – send breaking news or newsletters to keep people in-the-know, on-the-go.
WAP – Make sure that your website is mobile-optimized best viewing across various phones.
iPhone Apps – Create an application that taps into the capabilities of the Apple iPhone and iPad.
It is time to tap into the power of mobile marketing. Take a look at your product and service offering and decide how you can use the immediacy of mobile marketing to deliver a better service or enhance the usability of your product. How can you tap into the vast potential of a virtually ubiquitous marketing channel with instant deliverability and unprecedented response rates?
Let us Make Your Website Mobile Ready