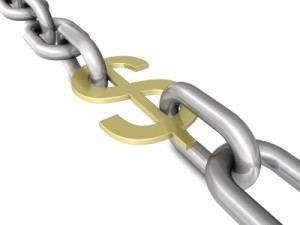 Importance of Backlinks
How you end up near the top of any search results actually ties in closely with the algorithm that search engines use to 'rank' websites. Different search engines do this differently of course, but it is only logical to focus first on the largest and most widely-used search engine of them all: Google.
There is one thing that has been proven to affect search engine rankings, and that is actual links by other third-party websites to your own, which are called 'backlinks'.
According to Google – "Pages that we believe are important pages receive a higher PageRank and are more likely to appear at the top of the search results. Webmasters can improve the rank of their sites by increasing the number of high-quality sites that link to their pages."

For all practical purposes, these 'backlinks' are counted as 'votes' regarding the quality of your website, and is based on the logic that the more websites that are actually linking too you, the better your website must be.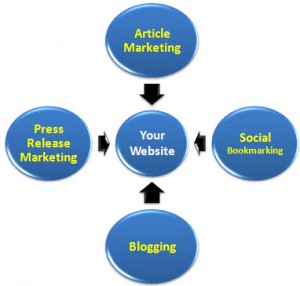 Due to this, one of the ways to start improving your  website's search engine results is to start building up a reliable base of backlinks.
Building Quality backlinks is absolutely essential to your website's success and a strategy that's can't be ignored by those really serious about increasing traffic.
The best way to get quality backlinks is obviously to provide quality content that 3rd party websites will view as important and relevant and therefore post for their site visitors to see.
One of the most important things you can do to improve your page rank and get found more often by the search engines is to do "deep linking".  Inexperienced marketers concentrate on getting their home page indexed and found by the search engines.  While this is important, deep linking SEO strategies send traffic to other important pages knowing that this helps improve the overall ranking of the website.
Sending a website visitor to the exact page they are looking for using the strategies outlined below increases the chances of higher user satisfaction because they don't have to click and search the site after landing on your home page. The fewer times you make your visitor "click" the more likely it is they will find what they are looking for…quicker!
We use 4 main methods of building a strong base of backlinks to your website.  They include:
Social Bookmarking
Blogging on Company Website
Here is a brief overview of each:
Article Marketing is the practice of posting keyword-rich articles on article distribution sites that then syndicate your content. The reason this is an important strategy is because some of these article syndication sites have a significant readership following.
As the author, you make the article available for any website to publish in exchange for also publishing your "resource box" that contains a short bio about you, your company, products and services.  More importantly it also contains a link to your own website. Readers, after reading your articles, may choose to click on the link and pay you an unexpected visit.

A Public Relations Press Release differs from advertising in that time or space is "earned" because the editor, reporter or producer wishes to utilize you as a resource.  When securing publicity through Public Relations, you are not paying for the coverage, which means you cannot dictate how the information is relayed.
In terms of driving traffic, a well written and well placed press release can really do wonders.  A press release that is picked up by high page rank online news outlets can give your website significant inbound links thereby improving your organic search engine rankings.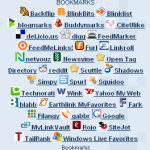 Social Bookmarking – Social bookmarking is an online activity that allows users to save and categorize a personal collection of bookmarks and share them with others.  Users may also take bookmarks saved by others and add them to their own collection, as well as to subscribe to the lists of others – a personal knowledge management tool.
The basic concept of Web 2.0 is that it is user-directed and social bookmarking is a part of Web 2.0 so it is, of course, user directed. Social bookmarking is a way of organizing and categorizing information with the use of 'tags'.  Tags are user generated and are based upon key words that identify the bookmark so this is a true user-directed way that information is organized and categorized.
The ability to create tags using key words that social bookmarking sites allow, creates backlinking to the specific website where the content can be found – your website!  So social bookmarking sites provide what in essence is a "free advertisement" which can increase the number of visitors to a website and help improve your search engine rankings.
Blogging
Like article marketing, a blog helps you gain exposure, establish you as an expert in your field and can attract new readers, customers and clients. It also helps you get ranked higher in search engines.
Our "Done For You" Link Building Services Include:
2 non-technical non-branded, keyword rich articles written per month (300-500 words) – requires collaboration and input from client (you can write these, or we can have them written).
These 2 articles are then re-written or "spun" into 2 additional articles for re-submission.  (6 articles total)
Articles will be optimized with specific "anchor text" for selected keywords with backlinks to your website
Each article with have an optimized "resource box" containing strategic links and company/business owner bio
Article submission to various article directories
Article bookmarked on popular of social bookmarking websites
Blogging Services
Create a WordPress Blog
Optimize the blog for search engines and visitor value
Add one unique keyword rich blog post and 1 guest blog post per month
Press Release Marketing Services – One professionally written press release per month based on the goals and objectives of the company.  This can include new products and services, milestone events, charitable donations, new employees, etc.
Press release to include strategic placement of keywords, titles, descriptions and links
We will also mass distribute the PR Release to either free or paid online PR syndication services
Options include adding links, photos and even videos
To learn more, set up a phone consultation or get pricing, please call or e-mail
David Carleton at 858-442-3131
David[at]StreetSmartSalesAndMarketing.com