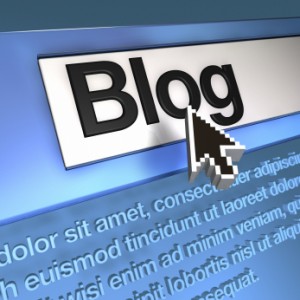 Like article marketing, a blog can help you gain exposure,  attract new readers, customers and clients and help establish you as an expert in your field. It also helps you get ranked higher in search engines.
But blogging differs from other forms of lead generation like articles because it let's you speak to you clients and prospects in a different, more casual voice.  Like social media marketing, blogging let's you engage your readers by soliciting comments and encouraging conversation.
Once a blog article is written it can be posted immediately and therefore has the ability to provide important backlinks quicker than many other forms of Internet marketing.
The other great thing about blogs is that readers can subscribe via an RSS feed rather than you sending them a direct e-mail.  This lets the reader subscribe without having to visit your website thereby giving you additional opportunities to reach more prospects.
"Done For You" Blogging Services
Create a WordPress Blog
Optimize the blog using keyword rich titles, tags and descriptions for search engines
Set up appropriate plug-ins including bookmarking, sharing, SEO, social media and more
Add 2 unique keyword rich blog posts (300-500 words) and 2 guest blog posts or videos per month (1 per week – 4 total) on relevant topics that would be helpful to your clients – requires collaboration and input from client
To learn more, set up a phone consultation or get pricing, please call or e-mail
David Carleton at 858-442-3131
David[at]StreetSmartSalesAndMarketing.com