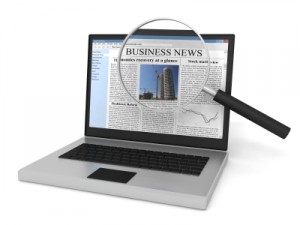 Article marketing is the practice of posting keyword-rich articles on article distribution sites that then syndicate your content. The reason this is an important strategy is because some of these article syndication sites have a significant readership following.
As the author, you make the article available for any website to publish in exchange for also publishing your "resource box" that contains a short bio about you, your company, products and services.  More importantly it also contains a link to your own website. Readers, after reading your articles, may choose to click on the link and pay you an unexpected visit.
As the list of your published articles grow larger, and more and more of them are appearing on different websites, the total number of keyword rich one-way inbound links to your site increases also. Major search engines are placing a lot of significance on incoming links to websites so they can determine the importance of a certain site.
The more incoming links your website has, the more importance search engines attaches to it. This will then improve your website's placement in the search results.  This is considered to be an "organic" method of Internet marketing and can help you achieve higher search engine rankings for years to come.
Our "Done For You" Article Marketing Services Include:
2 non-technical keyword rich articles written per month (300-500 words) – requires collaboration and input from client (you can write these, or we can have them written).
These 2 articles are then re-written or "spun" into 2 additional articles for re-submission.  (6 articles total
Articles will be optimized with specific "anchor text" for selected keywords with backlinks to your website
Each article with have an optimized "resource box" containing strategic links and company/business owner bio
Article submission to various article directories
Article bookmarked on popular of social bookmarking websites
Articles posted on popular document sharing websites
Click Here to See How Important Article Marketing is to Your Link Building Strategy