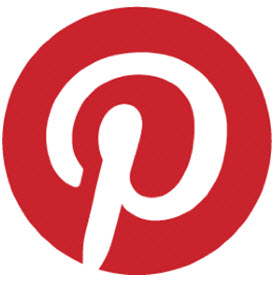 Even though Pinterest is essentially an online tool that people spend time on to find funny images and delicious recipes, it can have a lot of benefits when it comes to promoting local businesses.
You have to find out, however, if your local business is in line with the expectations of Pinterest users or if it's better to just focus your attention on other tools and online resources for targeting local customers.
Is Pinterest Good for Your Local Business Campaign?
Before determining whether or not Pinterest promotional techniques are a good idea for improving your local business' recognition, you have to find out if there's an actual market for your products on the website and if you have the ability to sustain a consistent marketing campaign that could yield actual results.
Along these lines, there are a number of aspects you need to take into account before you can determine whether or not Pinterest would be a valid marketing tool to use as part of your local promotion campaigns:
Are the products and/or services you are selling presentable in a visual way? This is highly essential for any business trying to promote its efforts on Pinterest, since the social network itself is based on compelling, visually appealing images that users would be intrigued by.
It's important to note that you have to live in a community that either browses Pinterest and other online social media outlets on an active basis, or that has a steady stream of visitors or tourists coming in from highly populated areas where online shopping and browsing are used on a regular basis.
You also need to determine whether your business will appeal to female audience members. Up to 70% of all Pinterest users are women, so you'd definitely lose a lot of ground if you can't promote your local business in such a way that it would be appealing to them.
Finally, it's important to actually have enough time and resources to use Pinterest on a daily basis. This doesn't simply involve going online and repinning other people's pins or following local accounts, but also has to do with the time, energy and money that may need to go into buying online ads, creating informational or entertaining images and posting attractive pins on a regular basis.
Steps for Maximizing Your Local Following
Even if you don't own a clothing shop, a toy store, a restaurant or a retail store – which would normally be the best types of local businesses to promote on Pinterest – there are still a number of ways to use the social network to your advantage.
You can create attractive infographics outlining the benefits of your practice and niche, share attractive images with tips relating to the services you have to offer and build funny, entertaining or creative pins that would influence people to visit your shop just out of pure curiosity.
Although not every business can benefit from Pinterest, there are certainly a great number of advantages that can be gained from a good presentation with catchy graphics and informative pins that will capture the attention of your audience, as well as increase your brand authority and reputation in a positive manner.
Need help utilizing Pinterest? Contact us to learn more call 858-442-3131